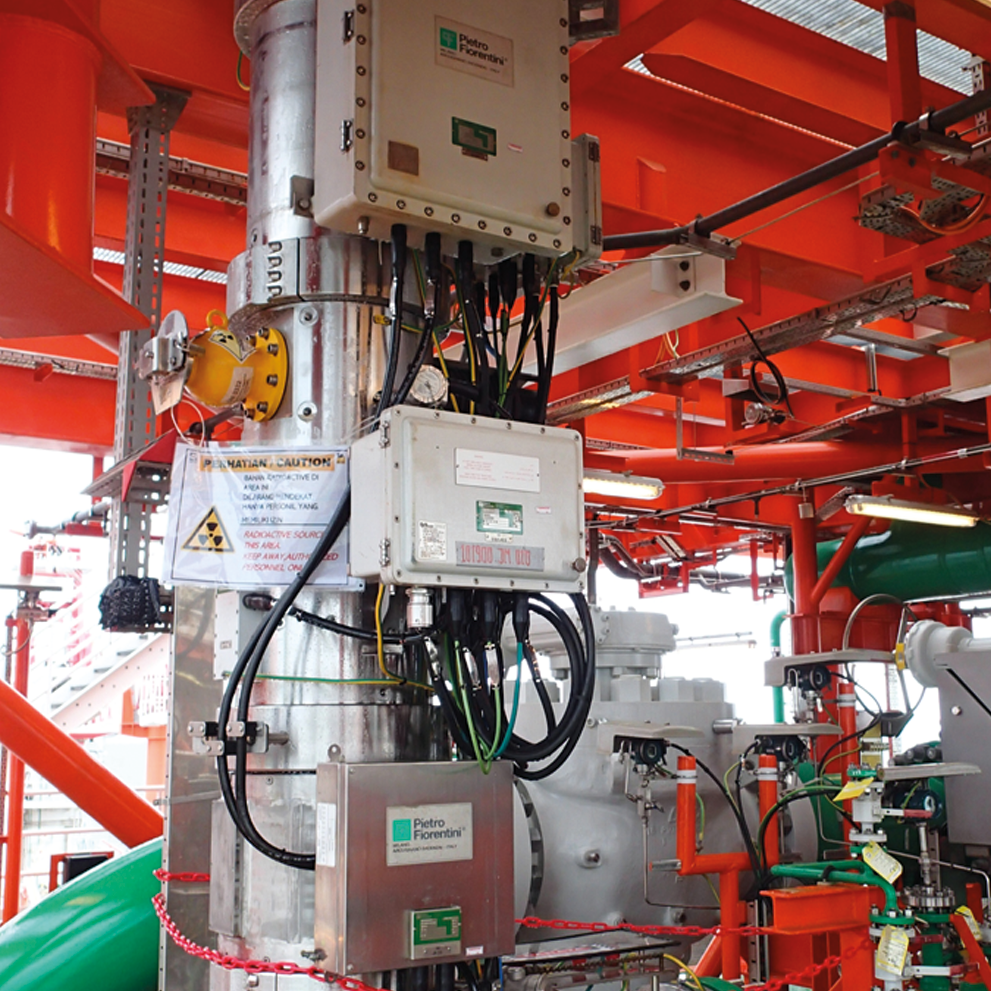 The two largest in-line MPFMS in the world are now operating
28 July 2021 - Solutions
After Flowatch was first introduced into the multiphase measurement sector in 2004, Pietro Fiorentini has achieved an extraordinary result thanks to the installation and commissioning of the two largest multiphase flow meters in the world.
With no equal in the world in terms of size and measurement capacity, the two DN 14″ ANSI 600 HS Totem by Pietro Fiorentini were sold to Saipem and installed on Eni's offshore platforms in Indonesia during 2020. In June 2021 Pietro Fiorentini successfully completed the final acceptance and commissioning phases of this project.
Despite the numerous difficulties and slowdowns caused by the pandemic, the Pietro Fiorentini Team has shown its professionalism in all phases of the project, from engineering to mechanical machining, from assembly to the rigorous verification tests of these two giants (that were done in Scotland at TUVNEL, which is the most important certification body in the world), up to supervision and commissioning services.
Modular and highly customizable, the flowmeters are today's optimal solution in terms of cost and technology in the market of upstream multiphase measurement. Thanks to the continuous investments made to improve the offer and the numerous tests in accredited laboratories and in the field, Totem by Pietro Fiorentini is the most complete product available thanks to the extended coverage of the measurement range in the version with or without gamma ray densitometer.