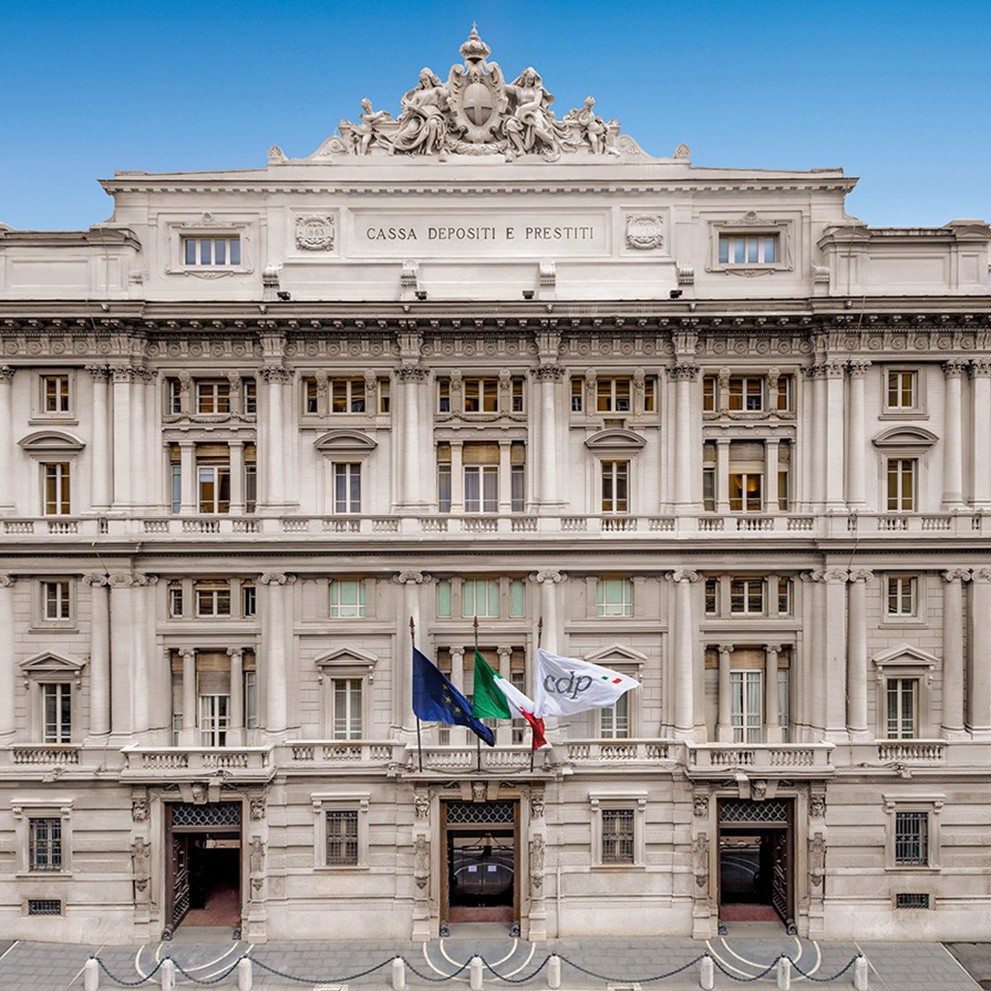 Lower rates as employment increases: CDP finances the sustainable development of the Pietro Fiorentini Group
22 November 2022 - Corporate
Investing in new cutting-edge technologies to reduce the impact on the environment and increase employment levels in Italy. These are the objectives of the 25 million loan signed by Cassa Depositi e Prestiti (CDP) in favor of Pietro Fiorentini.
At the basis of the agreement is a commitment by the company to increase employment levels in Italy: thanks to a financial formula that combines development and sustainability, the company will receive a benefit in terms of a reduction in the cost of financing when this objective is achieved. This is the second initiative of this kind for Cassa, further confirming the interest in sustainable finance on the part of companies, which are increasingly linking their investments to the achievement of specific ESG criteria.
The project follows the priorities for action identified in the CDP Guidelines for supporting strategic sectors as set out in Cassa's 2022-2024 Plan, with the goal of contributing to the growth of companies to generate a positive social and environmental impact through financial solutions increasingly linked to ESG values.
Thanks to the resources by CDP, Pietro Fiorentini will pursue its investment plan aimed at the growth of the Group in Italy and abroad through:
the renovation and expansion of the production sites in Veneto and Lombardy with new laboratories for the research and development of cutting-edge products (such as, for example, the one recently inaugurated for the experimentation of hydrogen) or the improvement of existing ones;
the purchase of plant and machinery (such as presses, numerical control lathes, test and assembly benches, models and moulds) for the Italian production sites (Arcugnano in Veneto, Rosate and Desenzano in Lombardy), for the production of technologically advanced solutions for the energy sector.
Focus on: Cassa Depositi e Prestiti

Cassa Depositi e Prestiti is the National Promotional Institute which has been supporting the Italian economy since 1850. The main goal of CDP is to accelerate the industrial and infrastructural development of Italy to boost its economic and social growth. CDP focuses its activities on sustainable development at local level, supporting the innovation and growth of Italian enterprises, also in the international arena. It partners local authorities, in a financing and advisory capacity, to create infrastructures and improve services of public value. CDP also participates actively in international cooperation initiatives to realize projects in developing countries and emerging markets. Cassa Depositi e Prestiti is entirely financed by private capital, through the issuing of Postal Savings Bonds and Postal Savings Passbooks, and through issues on national and international financial markets.