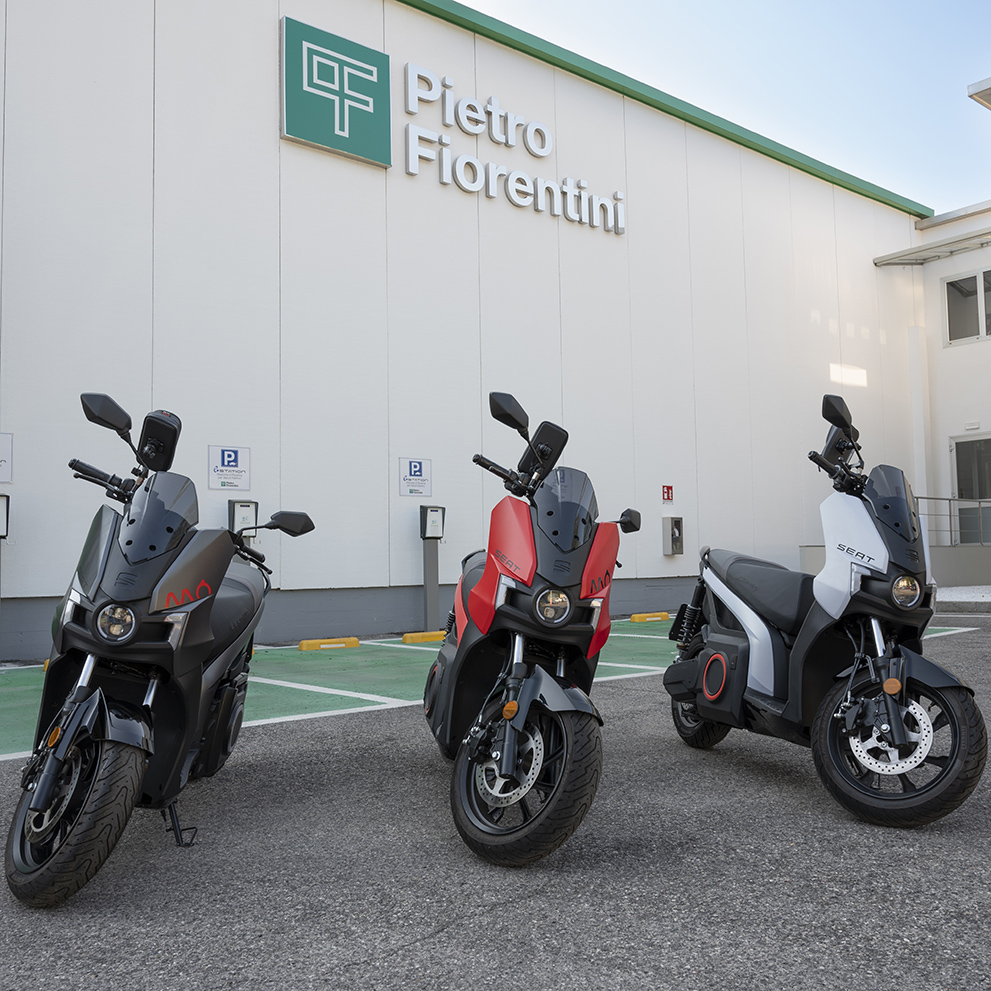 Micromobility: the e-Mobility project by Pietro Fiorentini goes one step further
21 July 2022 - ESG
A new phase for the e-Mobility project by Pietro Fiorentini: on Tuesday, July 19th, 2022, at the headquarters in Arcugnano (Vicenza), our colleagues had the opportunity to test the SEAT MÓ 125 electric scooters.
Organised in cooperation with the representatives in Italy of SEAT, the Barcelona-based brand, this event is the first of the initiatives planned by Pietro Fiorentini to promote green means of transport among its employees. Micromobility electric vehicles are particularly convenient economically, and environmentally: the average cost of a full charge is around 2.30 euro. The saving of carbon dioxide emissions is 48 kg over 1,000 km (compared to a 125cc class combustion engine scooter).
Lorenzo Groppo, Fleet Manager of the Pietro Fiorentini Group, explained: "Fuel and maintenance costs, and parking availability are just some of the problems we can forget about when we decide to switch to electric vehicles. Our company extended the e-Mobility project to micromobility to spread a new vision of the mobility culture that combines cost savings and respect for the environment among our employees."
Launched in 2020, the e-Mobility project began with the introduction of the first electric car and the installation of charging stations in several Italian sites of the Pietro Fiorentini Group and continued with the arrival of 23 electric cars to form the new pooling fleet. In addition to the long test drives to give those who have a car fringe benefit the chance to test out the electric version for twenty days, the company is now planning further micromobility initiatives for employees.