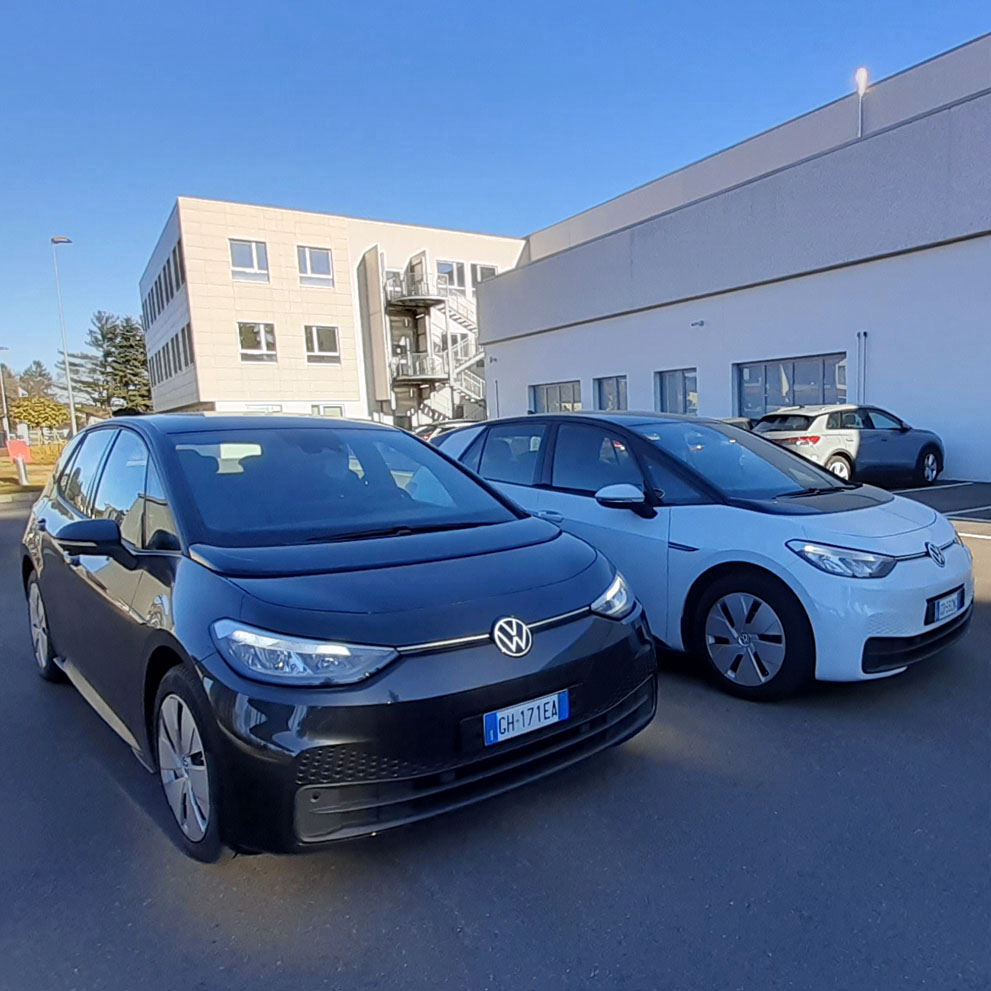 Pietro Fiorentini extends the e-Mobility project to Company cars
24 February 2022 - ESG
The green change of the company fleet started by Pietro Fiorentini in 2020 continues. Thanks to the e-Mobility project, which began with the introduction of the first Volkswagen up! and the installation of charging stations in several Italian sites of the Pietro Fiorentini Group, last year 23 Volkswagen ID.3 electric cars arrived to form the new pooling fleet.
Lorenzo Groppo, Fleet Manager of the Pietro Fiorentini Group, explained: "We are now converting to electric also the vehicles assigned individually to employees. In collaboration with Volkswagen Italy, we are offering those who have a car fringe benefit the chance to test out the ID.3s themselves for twenty days to see whether these vehicles meet their needs."
Already under way for the colleagues of TIV Valves at Rescaldina (Milan), the long test drives will continue at the FAST plants in Scandiano (Reggio Emilia), San Vito al Tagliamento (Pordenone), Desenzano del Garda (Brescia), Rosate (Milan) and finally at the headquarters of Arcugnano (Vicenza). All these seats, where the majority of trips occur, are equipped with electric columns.
One of the main advantages associated with the vehicles is recharging in the company car park, as the first employees involved have already discovered. Additionally, the driving is comfortable, there is greater freedom for movement in areas with restricted access, and they know they are reducing the carbon dioxide emissions produced by their journeys.
With few equals among national industries, the e-Mobility project by Pietro Fiorentini represents a green turning point connected to a new vision of mobility culture and to an effort to contribute to environmental sustainability.