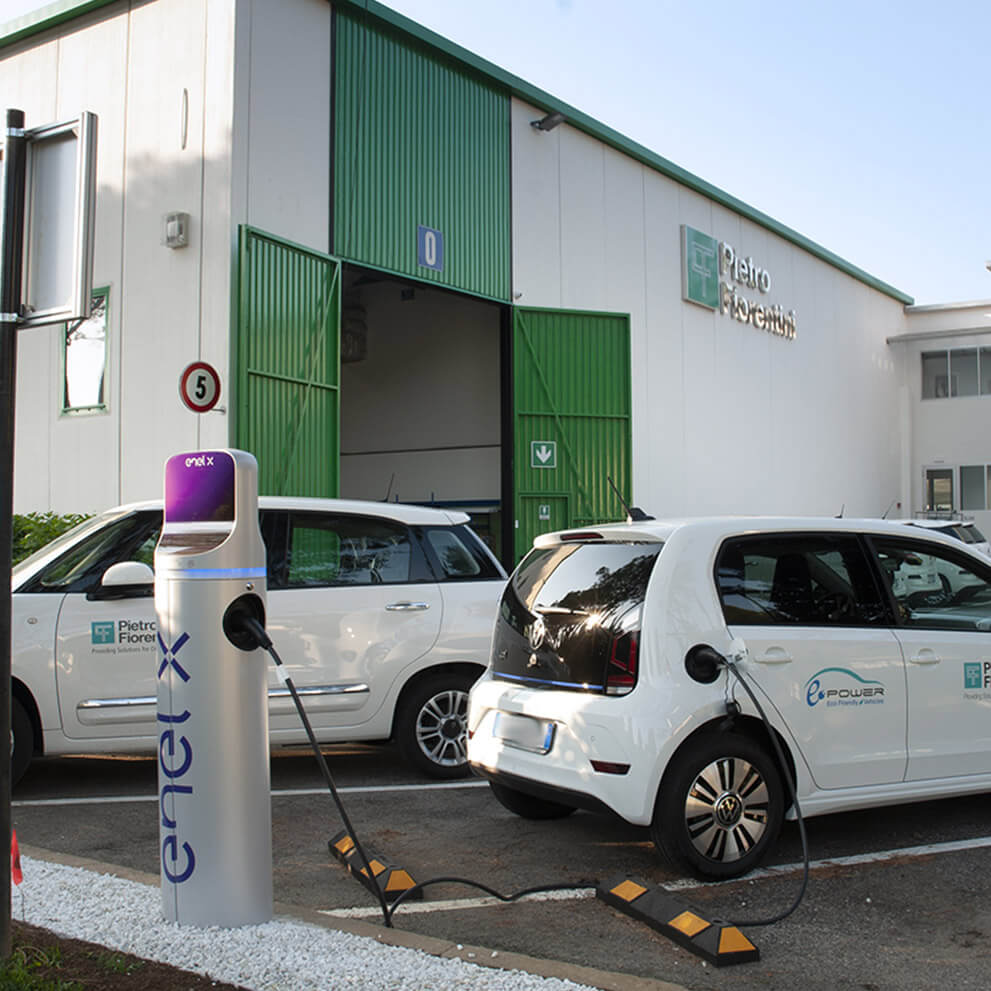 Electric cars for the company fleet: with e-Mobility project, Pietro Fiorentini travels go green
22 July 2020 - ESG
Pietro Fiorentini started a green change of the company fleet moving towards electricity, actually the only technology that offers the total elimination of local emissions of nitrogen oxide and particulate matter during use.
"We started the e-Mobility project with the first electric machine for employees and installing the first charging station in our plant in Vicenza – says Lorenzo Groppo, Fleet Manager in Pietro Fiorentini – our aim is to convert almost entirely to electric for pooling vehicles by the end of 2022."
The new entry is a Volkswagen up! with 260 km of driving range, rechargeable using a specific card in all Italian Enel X stations. To purchase more electric cars, we will have to wait until the beginning of next year, when will be available the ID.3 model by Volkswagen that features a driving range starting from 330 km. Some Diesel vehicles will remain available to cover longer distances.
"The Italian companies of Pietro Fiorentini Group are going to have an increasing number of electric machines, also thanks to the collaboration established with Volkswagen Italy and Germany. Next step will be to convert to electric or hybrid also the vehicles assigned to employees, as soon as more models will be available on the market" concluded Lorenzo Groppo.
Today, electric vehicles offer better environmental performance than any other available alternative. Taking 20 vehicles as a reference, the estimated annual reduction in terms of CO2 emissions is about 64.2 tons, the same amount of carbon dioxide absorbed in twelve months by more than 2,140 trees.
Another proof of Pietro Fiorentini's commitment to environmental sustainability.