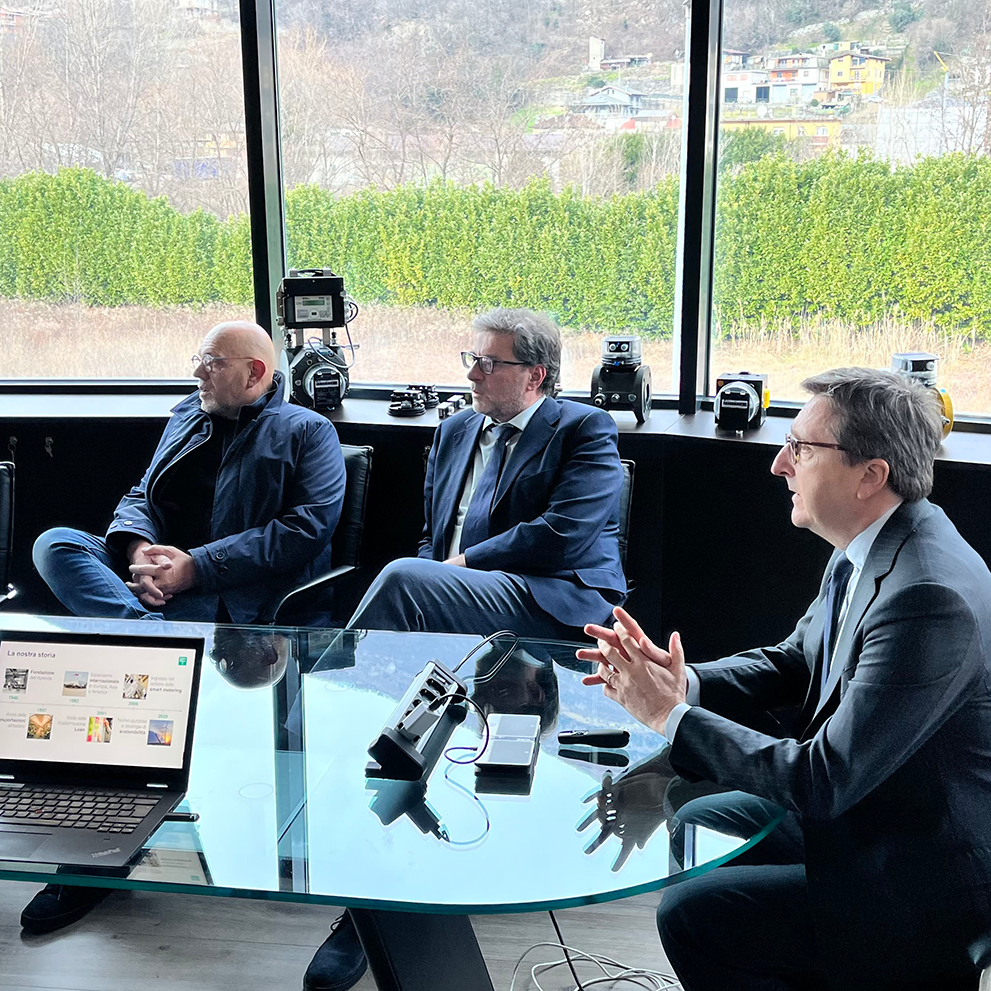 Italian Minister of Economy and Finance visits Pietro Fiorentini
24 January 2023 - Corporate
On the 23rd of January 2023, the Italian Minister of Economy and Finance, Giancarlo Giorgetti, visited the location in Mantello (Sondrio) of Pietro Fiorentini.
Accompanied by Massimo Sertori, the Local Authorities Assessor of Regione Lombardia, Minister Giorgetti had the opportunity to discover the activities and the future projects of the Company and also to meet Cristiano Nardi, Executive Chairman of the Pietro Fiorentini Group, to discuss the challenges and opportunities of the energy sector.
"We are honoured to have hosted Minister Giorgetti – said Cristiano Nardi – at our location in Mantello. During the visit we had the opportunity to showcase our company's excellence and commitment to supporting sustainable development and the country's energy transition."
Minister Giorgetti emphasised the importance of innovation for the energy sector, which is facing an important debate on the future of new green sources such as biomethane and hydrogen and the need to define future transition scenarios together with companies.
This visit represented an important recognition for Pietro Fiorentini, defined by the Minister as 'an excellence in the energy world, an example of a sustainable future based on continuous technological innovation and research', and confirms its role as a key player in the Italian and global economy.