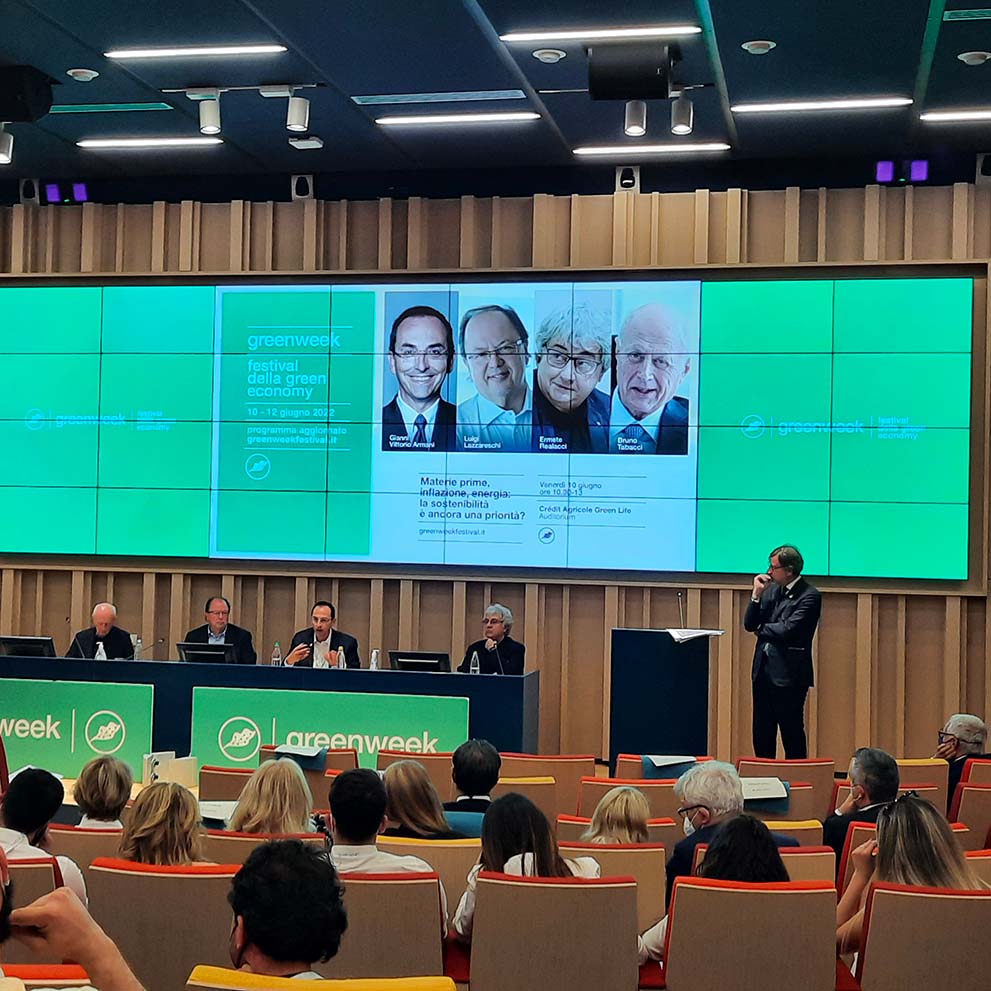 Pietro Fiorentini signs the 1,000 Green Companies Manifesto
10 June 2022 - ESG
On the 10th of June 2022, during the opening event of the Green Economy Festival promoted by ItalyPost and Fondazione Symbola, Pietro Fiorentini signed the 1,000 Green Companies Manifesto.
In this way, more than a thousand Italian businesses already active in sustainability paths have publicly declared their commitment to reducing emissions, saving energy and developing actions in favor of the social sustainability.
The Green Companies Manifesto covers four macro-areas:
emissions reduction, offsets, and climate impact;
circular economy and sustainable packaging;
logistics management;
creation of value for stakeholders and the community.
The full document is available online: https://www.greenweekfestival.it/manifesto-delle-imprese-green/.
It is a further act by the Italian companies to give more strength and visibility to the urgency of moving towards a cleaner world with less inequality. After the recent inclusion in the Sole 24 Ore's 2022 Sustainability Leaders list, with its adhesion to the Manifesto Pietro Fiorentini adds a new milestone within the path towards sustainability.