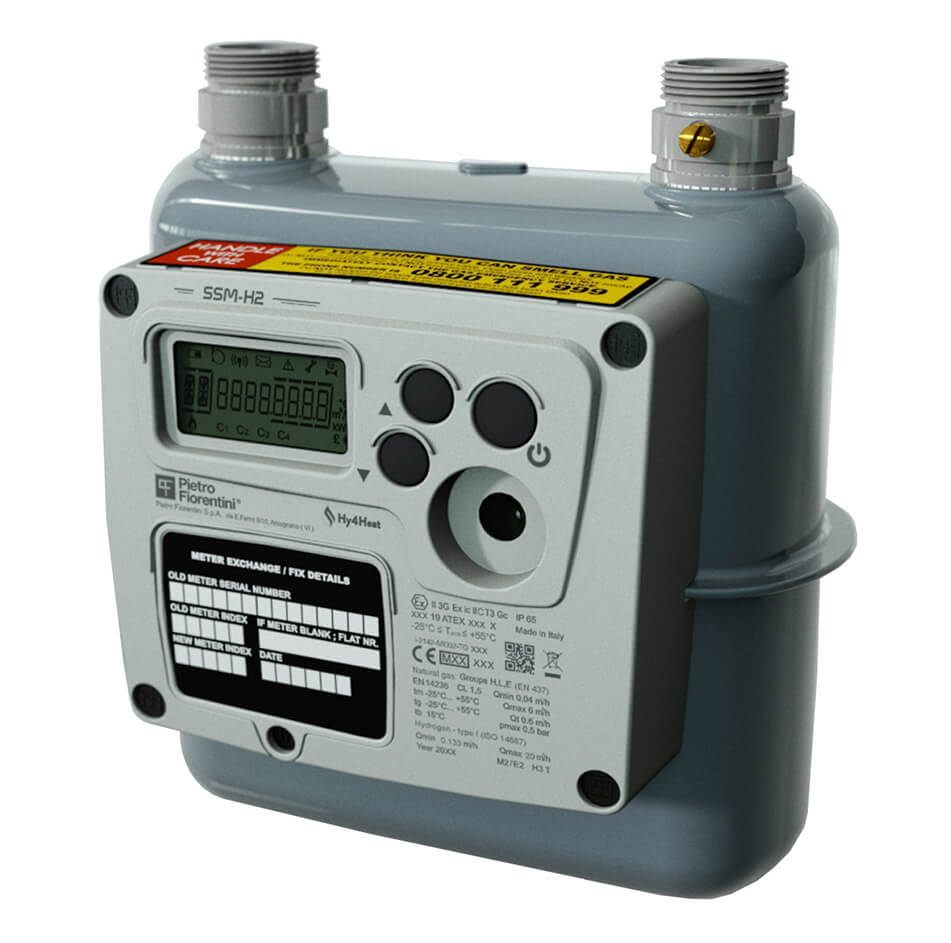 UK Hy4Heat programme: hydrogen smart meters and components for domestic use will be provided by Pietro Fiorentini
18 June 2020 - Solutions
Pietro Fiorentini is taking part in Hy4Heat, the United Kingdom programme establishing if it is technically possible and convenient to replace natural gas with hydrogen in residential and commercial buildings and gas appliances.
This would be a significant step for the UK target: to become independent from fossil fuel and to produce no more net emissions of greenhouse gases by 2050.
The plan is financed by BEIS, the Department for Business, Energy & Industrial Strategy, and it is divided into ten work packages that are assigned to companies through public tenders.
In 2019, Pietro Fiorentini won the tender to develop hydrogen smart meters and it will provide certified prototypes in April 2021. This year, the Company has also been awarded two projects to study and produce ancillary system components for domestic hydrogen appliances, and will provide qualified models for gas pressure regulators, piping and valves by March 2021.
Enrico Carollo, Sales Area Manager at Pietro Fiorentini explained: "The British Government is investing 25 million pounds in the Hy4Heat programme. For our Company, it is the opportunity to confirm our cutting-edge role in solutions for the use of renewable resources."
"I want to thank all colleagues who are enthusiastically working on these innovative projects. These are forerunner programs for future expansions that will allow us to enhance the Company's know-how in the green energy sector" concluded Claudio Imboccioli, Director of the Research and Development area in Pietro Fiorentini.
Hy4Heat is a programme commissioned by BEIS, the Department for Business, Energy & Industrial Strategy to explore whether replacing natural gas (methane) with hydrogen for domestic heating and cooking is feasible and could be part of a plausible potential pathway to help meet heat decarbonization targets. To do this the programme will seek to provide the technical, performance, usability and safety evidence to demonstrate whether hydrogen can be used for heat in buildings.