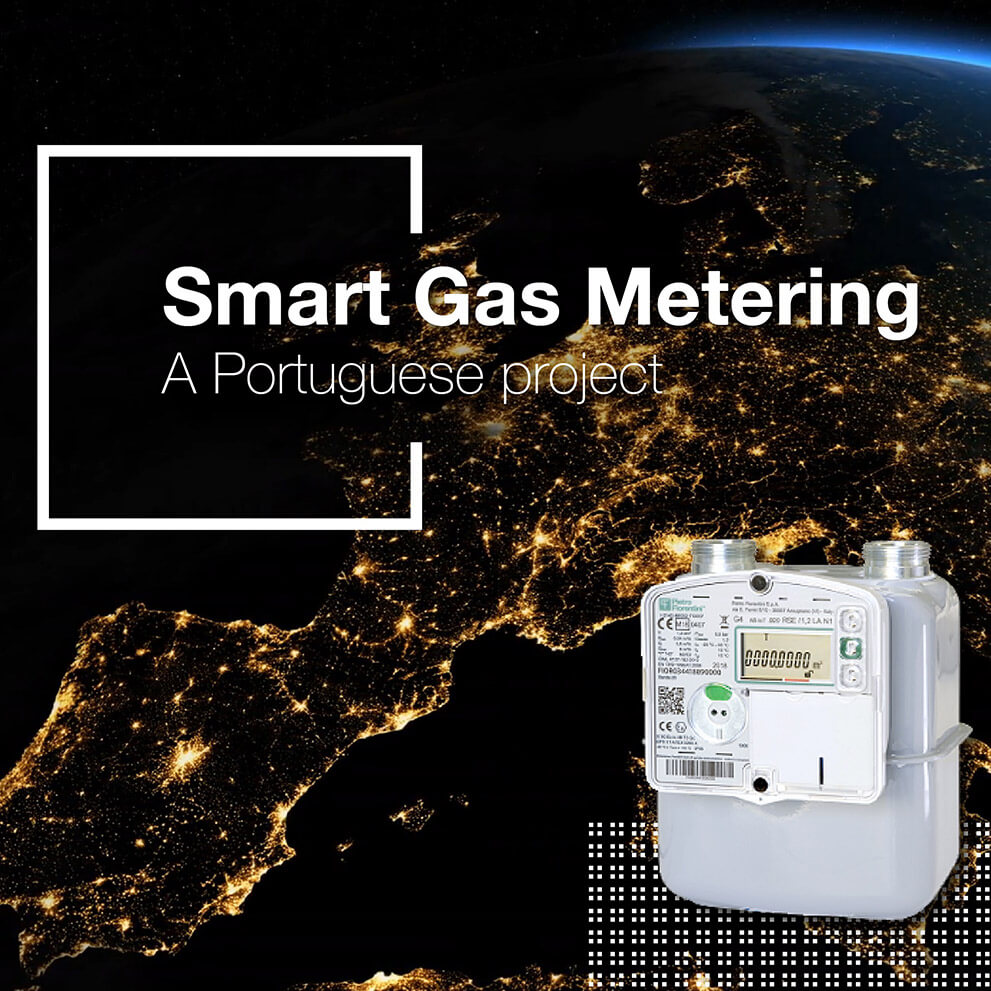 The smart meters by Pietro Fiorentini protagonists of a Portuguese project
15 January 2021 - Solutions
In 2019, one hundred smart meters by Pietro Fiorentini were protagonists of an important pilot project in Lisbon, Portugal.
Started by GGND, Galp Gás Natural Distribuição, the leading gas distribution system operator in Portugal, the plan was aimed to collect data about the performance of the devices and to test NB-IoT technology in a real environment, assessing their technical and economic viability.
The chosen technology to transmit data from smart meters was the NB-IoT, Narrowband Internet of Things, because of its capacity to guarantee:
strong coverage and long-rage, to reach also devices located within building basements;
long battery life, to last for the lifetime of the meters.
NOS Comunicações, the main communications operator of Portugal, provided the NB-IoT technology and the meter data management software system was supplied by Terranova Software, a subsidiary company of Pietro Fiorentini Group.
The communication periodicity of the smart meters was divided into 10 groups of 10, ranging between a minimum of once a week to a maximum of 16 times a day to evaluate battery consumption under different conditions of use.
During the tests, five indicators were taken into account by GGND to assess the performance of the smart meter with NB-IoT technology: battery consumption, communications success rate, intrusion tests, shut-off valve tests and data security approach.
NB-IoT communications have shown good performance and the smart meters by Pietro Fiorentini proved their quality during the intrusion tests, demonstrating that it's possible to configure them to trigger the closing of the shut-off valve if it exceeds a certain number of days without communicating, thereby notifying the tampering action. GGND believes that the communication system may provide an even more satisfactory response, as more tests are done.
"We are very pleased – commented Luigi Vigone, Business Development and Smart Projects Portfolio Leader – to have participated in this pilot project as the chosen smart meters manufacturer. This occasion will surely open new opportunities for our Company to develop and improve one of the most recent revolutionary technologies in the telecommunications sector."
Find out more about the project by reading the full article by Nuno Nascimento and Mariana Paiva published in the International Gas Union Magazine.