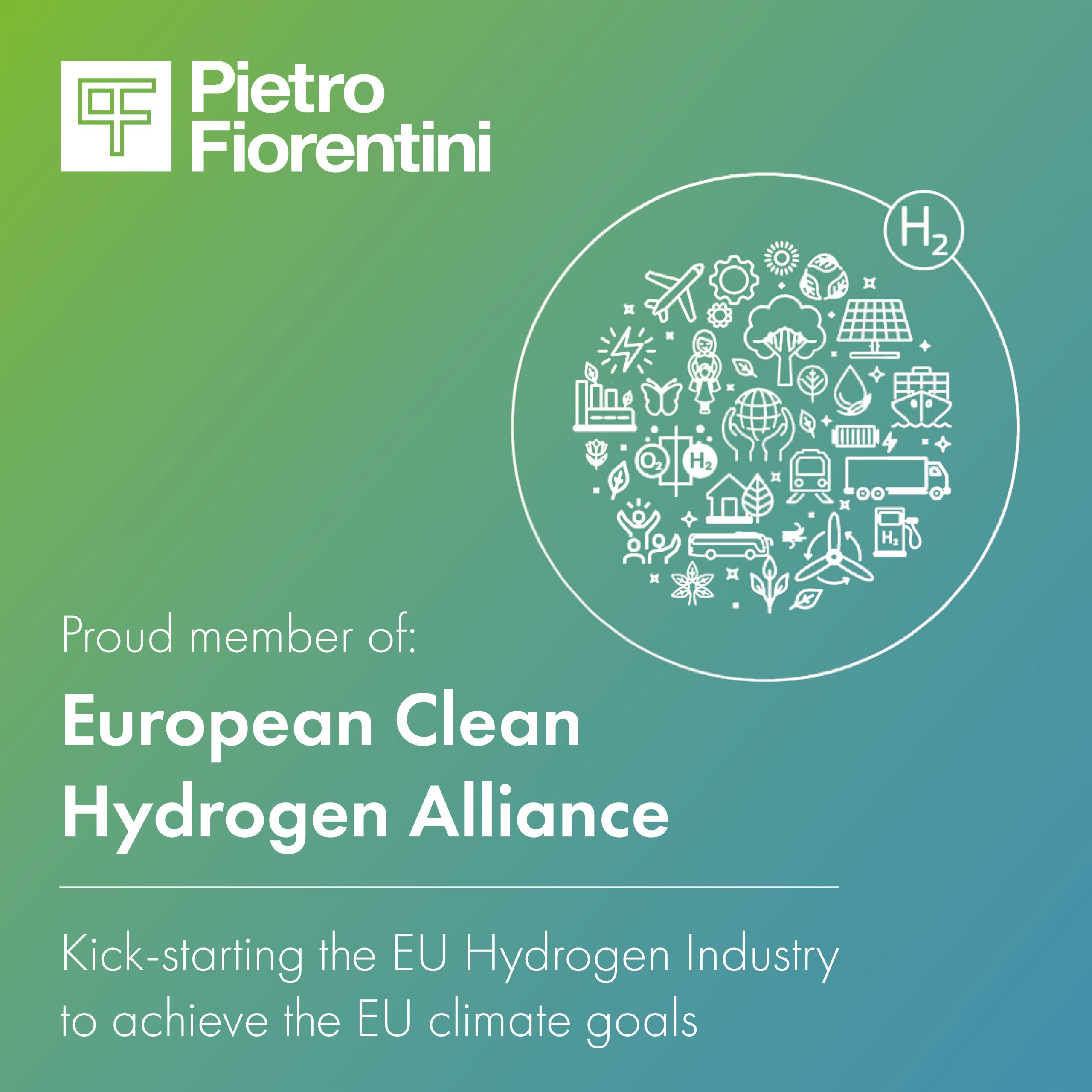 Pietro Fiorentini joins the European Clean Hydrogen Alliance
10 May 2021 - Corporate
We proudly announce the official entry of Pietro Fiorentini into the European Clean Hydrogen Alliance. Established by the Directorate General of the European Commission for Internal Market, Industry, Entrepreneurship & SMEs, the Alliance brings together all stakeholders who want to contribute to the development of a hydrogen supply chain that will support EU Member States in achieving the objectives of zero net greenhouse gas emissions set by the European Green Deal.
After partecipating in the technical tables promoted by the Italian Fuel Cell Hydrogen Association H2IT, at the beginning of 2021 the Company signed the declaration of intent of the European Clean Hydrogen Alliance. The official admission into the Alliance, confirmed in April, allows Pietro Fiorentini to be one of more than 1,000 members who contributes to the round tables dedicated to the themes of production, transmission and distribution of clean hydrogen and its applications in the industrial, residential, energy and mobility sectors.
Hydrogen is an element that can currently only be injected into the pipeline network and mixed with natural gas up to certain percentages (find out more in the dedicated section). Pietro Fiorentini has been working on developing systems and devices that increase this mixing percentage. In this way, it will be possible to inject hydrogen into the gas infrastructures already present throughout Europe. An action that, if implemented on a massive scale, will drive the energy transition.
Considering the key role that hydrogen will play in decarbonisation processes, the Company has also planned to set up an innovation centre inside its headquarters in Arcugnano (Vicenza), completely dedicated to the study of hydrogen projects. The aim is to accelerate the process of testing and implementing new solutions, and also to be an educational and informational centre for the community, supporting end users in understanding the new technologies at the service of the energy transition.