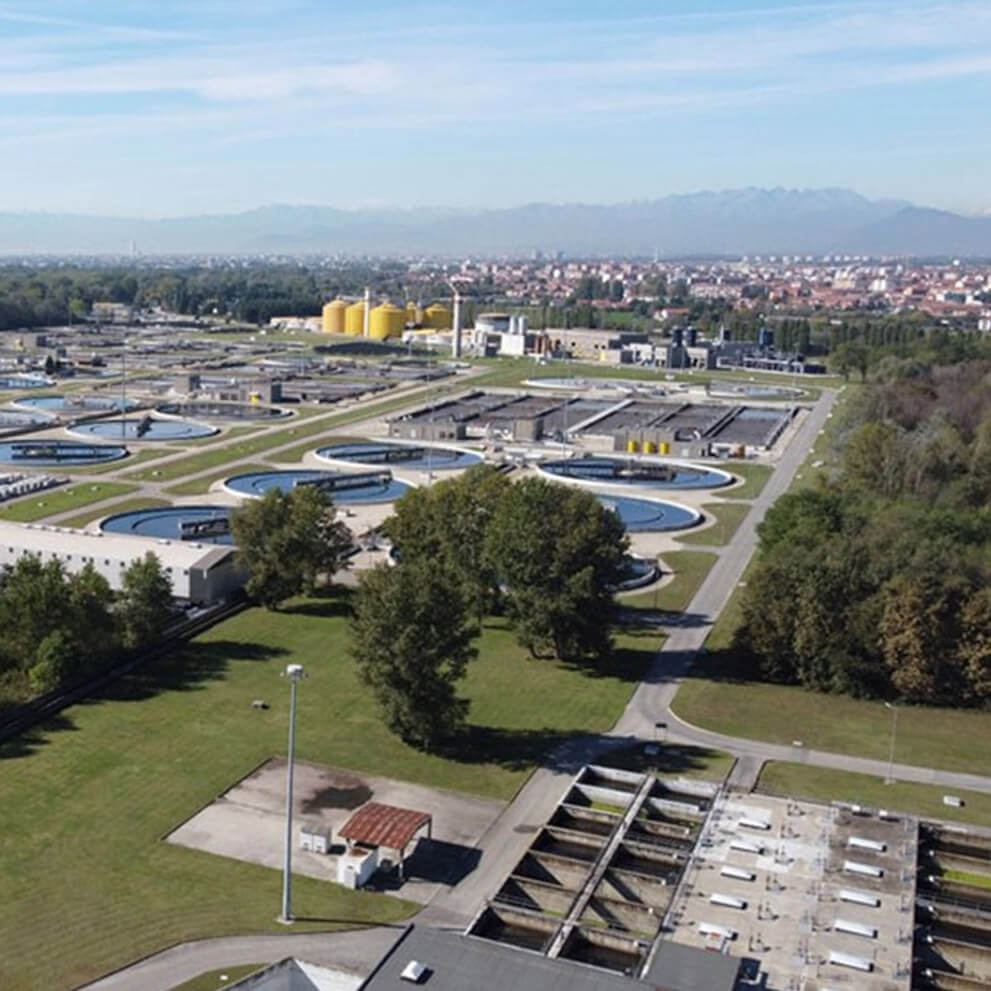 The plant for biogas upgrading and injection of biomethane into the network within the SMAT purification site in Castiglione Torinese
04 November 2020 - Solutions
In July 2020, with the completion of the stages involving testing and plant implementation, SMAT officially concluded the work on one of the most important projects in Europe for the production of biomethane from sewage sludge, strengthening the commitment to developing a sustainable energy system.
In June 2019, SMAT launched a tender, resulting in Tonello Energie (EPC contractor company in the sector of renewable energy) being awarded the contract for the design and construction of a complete biogas upgrading and network injection system.
In turn, Tonello Energie took advantage of the collaboration with Pietro Fiorentini (leading company in the supply of oil&gas system components) as Main Technological Partner.
With this important project, Tonello Energie and Pietro Fiorentini are among the first Italian companies able to design and build integrated upgrading and injection systems, offering customers the process and cost synergies that derive from the collaboration with a single partner in the design, implementation, installation and maintenance of complete systems for the use of renewable gases.
The plant involves the recovery and treatment of the biogas generated by the anaerobic digestion of sewage sludge, and consists of two 900 Nm3/h complete biogas purification lines, with the set-up of a third line for a total potential of 2,700 Nm3/h.
Tonello Energie – Pietro Fiorentini team, working in total synergy and cooperation on the development of the project, has effectively carried out the project development, with the construction and delivery of the first plant components (injection, post-burners and parts of the pre-processing) in December 2019.
Despite the obstacles in the installation related to the Covid-19 emergency, the two companies were able to proceed with no interruptions or delays, delivering a compete and tested plant within the six months envisaged by the contract, allowing access to the connected incentive mechanisms.
A very short time scale for a project of this size, which Tonelli Energie and Pietro Fiorentini were able to meet thanks to the extraordinary flexibility, collaboration and effectiveness of the work team has established with the SMAT commission.
For more details, download the Case Study "Construction of a plant for Biogas Upgrading and Injection of Biomethane into the Network within the SMAT purification site in Castiglione Torinese".