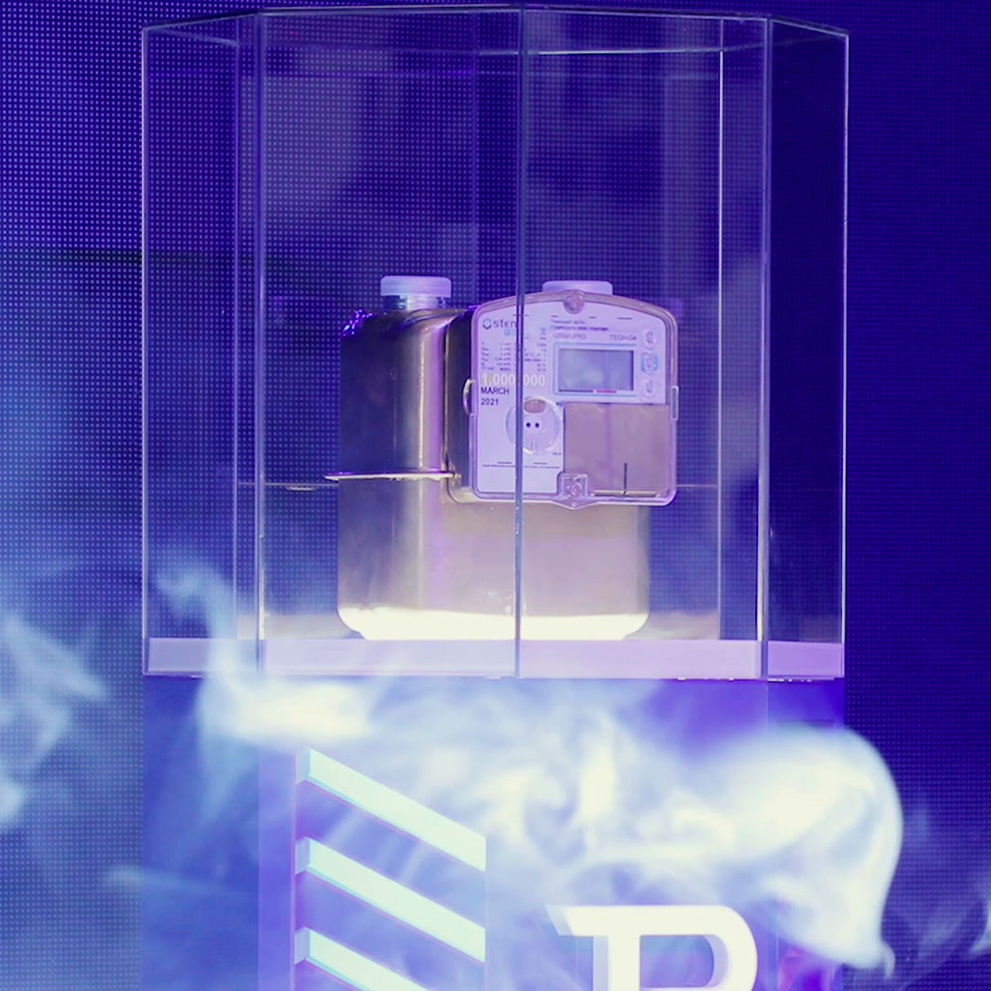 Over a million Osten smart gas meters have been produced in Uzbekistan within the last year
31 March 2021 - Solutions
Texnopark LLC in cooperation with Pietro Fiorentini is planning to produce four million smart gas meters. Each of the smart meters destined for this project has a Pietro Fiorentini heart: the measurement group and the electronic components of all the meters are produced and insured by our plant in Rosate (Milan) and then shipped to Uzbekistan to be assembled.
On the 16th of March 2021, Texnopark LLC celebrated the achievement of the first million smart meters produced with an event attended by a delegation from Italy: representatives from Pietro Fiorentini as well as Cristiano Nardi, Executive Chairman of the Pietro Fiorentini Group, Alessandro Vistoli, CEO of Terranova, the subsidiary which supplies the data management software, and Mario Bruni, Managing Director and Head of Mid Corporate Sace S.p.A.
"We are proud to participate in such an important project – states Fabio Baggio, Components and Services Value Stream Leader of Pietro Fiorentini – which consolidates the Company's leading position in the global panorama of smart meter manufacturers. Our meters are remotely managed by the platform provided by Terranova, and they have achieved a communication success of over 96%. A further confirmation of the quality of the Pietro Fiorentini Group solutions."
The Uzbekistan project developed rapidly: after signing the contract at the end of August 2019, the first machinery for production (also supplied by our Company) was built and shipped within a few months, while in Tashkent the construction work on the new production site were completed in record time. In December, Texnopark's engineers in charge of production processes were trained by technicians from our Measurement Division. In January 2020, a Team of Pietro Fiorentini employees supervised the installation of the machinery in the plant, the first start-up of the production lines and the second phase of training the local staff. The inauguration of the factory and the construction of the first RSE meter took place in early February 2020, less than six months after the start of work, and production continues at full capacity with peaks of about 10,000 meters per day.
We are extremely proud of this project because, in addition to reinforce our Company's leading position in the worldwide panorama of smart meter industry, it also shows how the commitment and professionalism of Pietro Fiorentini's workers have made, once again, the difference both in unprecedented delivery times and high quality of manufactured smart gas meters in partnership with Tecxnopark LLC.