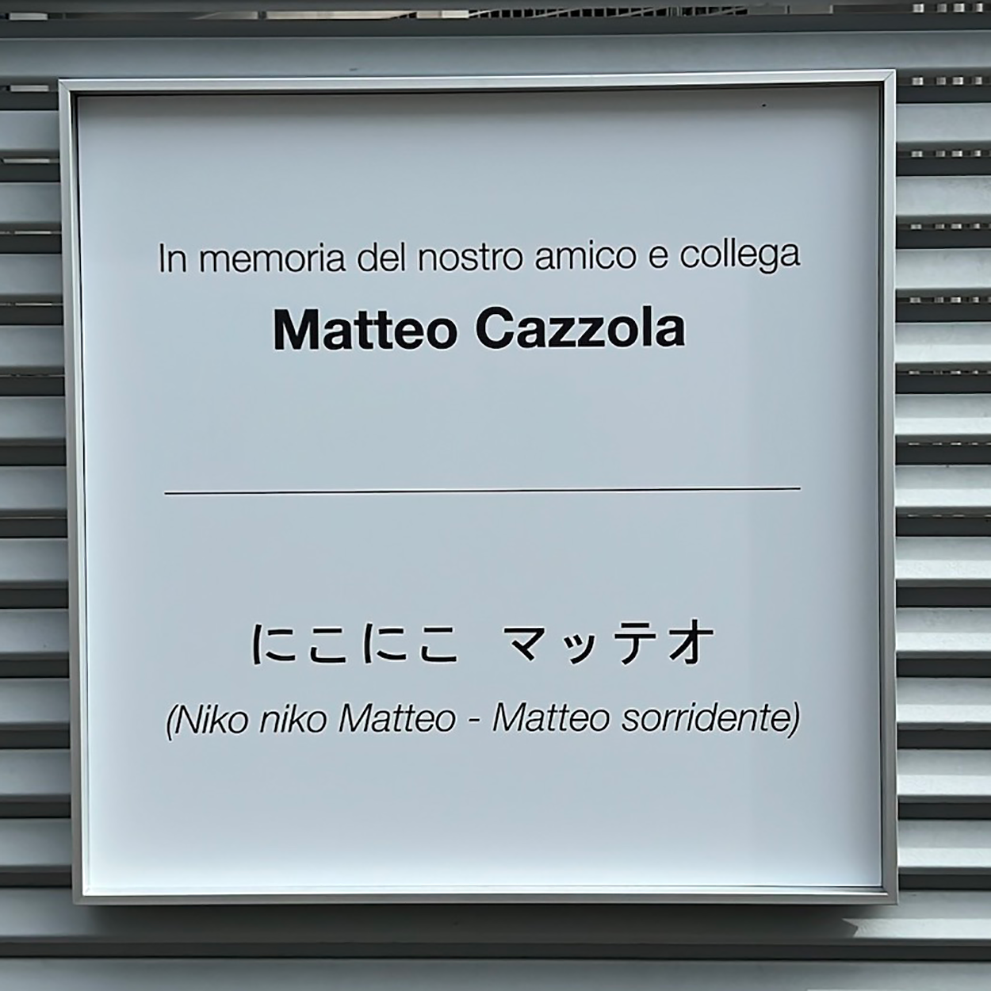 Named after Matteo Cazzola the laboratory for hydrogen experimentation by Pietro Fiorentini
19 May 2023 - Corporate
On the 17th of May 2023, the laboratory for hydrogen experimentation of the Pietro Fiorentini Group was named after Matteo Cazzola, a company employee who recently passed away at the age of 35 during a tragic accident in Norway.
Inaugurated at the end of 2022, the Hydrogen Innovation Lab is located within the headquarters in Arcugnano (Vicenza) and its one of the most innovative testing centres in Italy, a place where research and industrial development meet to accelerate technological innovation.
During a private ceremony attended by his family, top management and his closest colleagues, Matteo was remembered for the enthusiasm and passion with which in his professional career he approached renewable energy and hydrogen-related projects.
Mario Nardi, CEO of the Pietro Fiorentini Group, commented: "Matteo's commitment was fundamental to the realisation of our hydrogen laboratory. We chose to honor him by naming it after his memory, hoping that it will become a centre of excellence and inspiration for talented, brilliant and passionate young people just as he was."
The family said: "We thank the company for the sensitivity shown and for all the initiatives undertaken in memory of Matteo. We are happy to know that our son will not be forgotten and that his memory will live on through this laboratory."