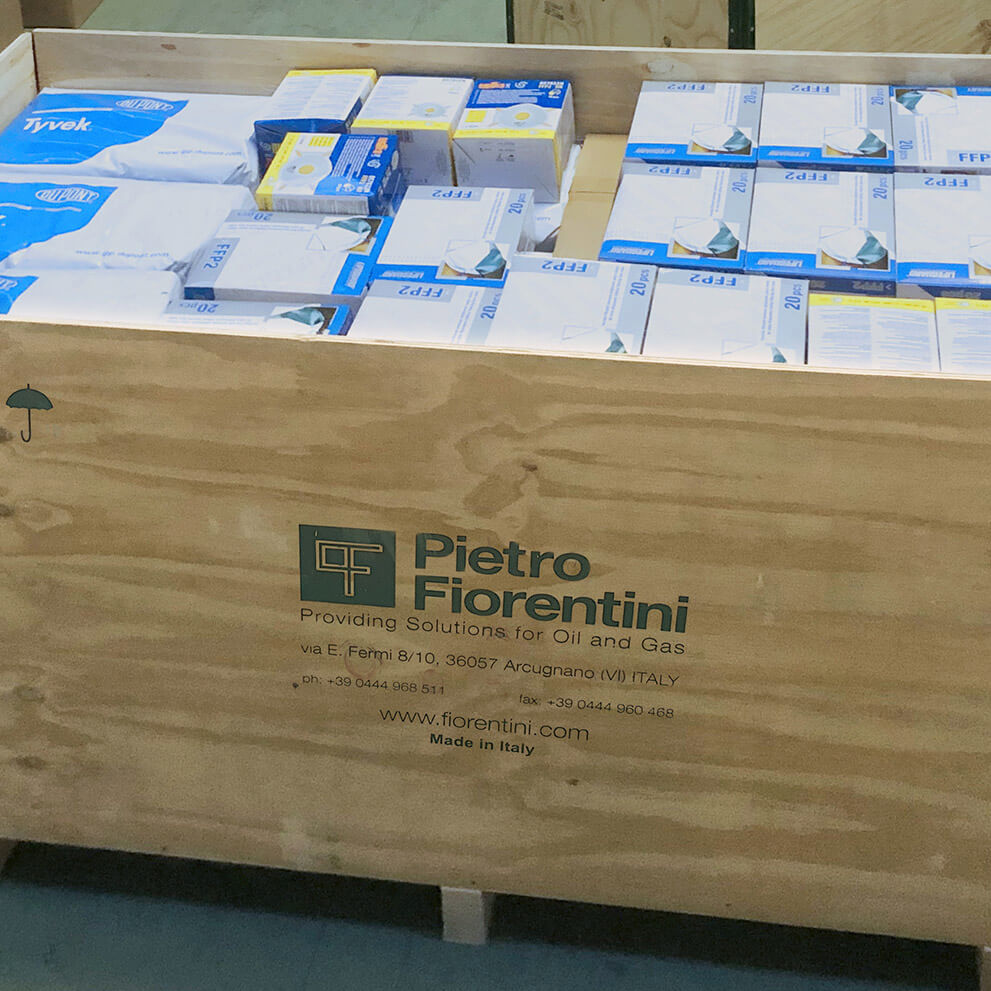 A bridge with Wuhan: humanitarian aid for the Chinese people in areas affected by Coronavirus
10 February 2020 - ESG
The spread of Coronavirus created in affected areas a lack of sanitary items. On spite of the huge increase of production in China, protective devices are largely lacking in the area and from here the call to the international community.

In this frame Pietro Fiorentini decided to help his historical partner Wuhan Gas, the Company that provides gas to the city of Wuhan, the place at the center of the infection area.
Specifically, Pietro Fiorentini contributed by sending to Wuhan Gas safety glasses, masks, disinfectant and protective suits.
Pietro Fiorentini and Shanghai Fiorentini are in close relationship with Wuhan Gas for 20 years. Gas pressure regulators made by Pietro Fiorentini are part of most of pressure reducing systems providing gas to Wuhan. Wuhan is the capital of Hubei province, a highly industrialized area. Wuhan is a city of 11 million inhabitants and it's 1.000 kilometers far from Shanghai.
Pietro Fiorentini has been in China since 1991.
Since 1995 Pietro Fiorentini is there through Shanghai Fiorentini, a joint venture between Pietro Fiorentini and China Aerospace Science and Technology Corporation. Today Shanghai Fiorentini counts 480 employees and sales over 100 million Euro.
The production is concentrated in the Shanghai's plant and it's engaged in research, development, design, manufacture, sales and technical service for gas reducing and metering stations for gas transmission and distribution.
The Company has a widespread presence in the territory thanks to 14 sales centers and a network of technical assistance.