As fluid as water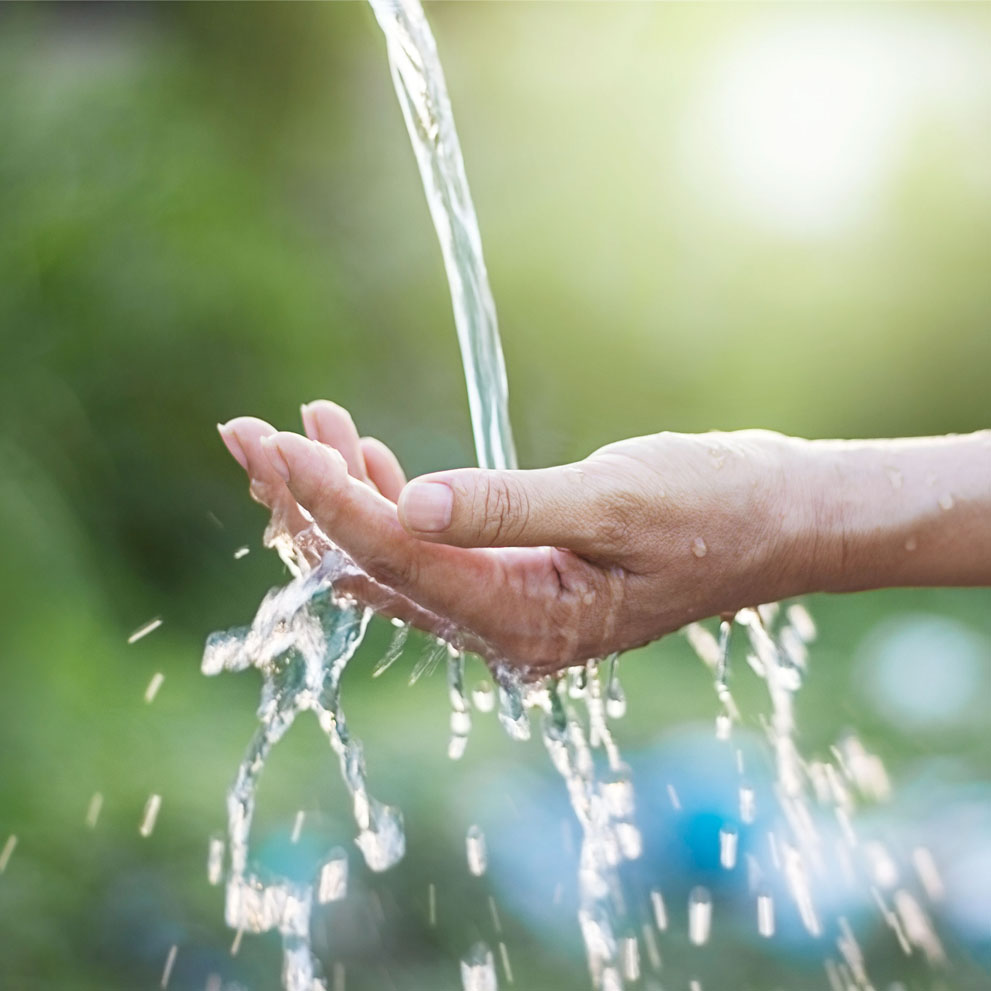 Water is a primary resource, a fundamental need for life. Good water governance is a strategic responsibility from every point of view: institutional, environmental, economic. Increasing the efficiency of the network to avoid waste and optimize the management of this renewable but not infinite resource, is a responsibility towards the planet and, not least, an economically profitable choice.
The goal is to move the water sector towards process automation through the digitalization of networks, thus achieving a better optimization of resources, investments and data management, with a business advantage for companies but also a social advantage for the communities.
Digitalizing the water cycle
Within the water cycle coexist a wide number of different and complex systems, requiring thousands of control points and simple installations of valves or sensors, characterized by a limited but important number of signals. Therefore, automation tools (PLC, SCADA, DCS) and remote-control systems need to be fully integrated for an effective service management.
The application of IoT technology enables the strategic management of the water cycle thanks to widespread diffusion of sensors and a large-scale availability of information accessible from cloud.
Pietro Fiorentini Group integrated end-to-end water solutions
The Pietro Fiorentini Group offers hardware and software solutions for the complete control of water networks at every stage of the process, avoiding the problems of overlap and integration that arise from having to rely on different partners, but also flexible in offering specific solutions for specific needs. Products and services are synergically integrated with each other, thus increasing performance and efficiency to the complete benefit of the customer.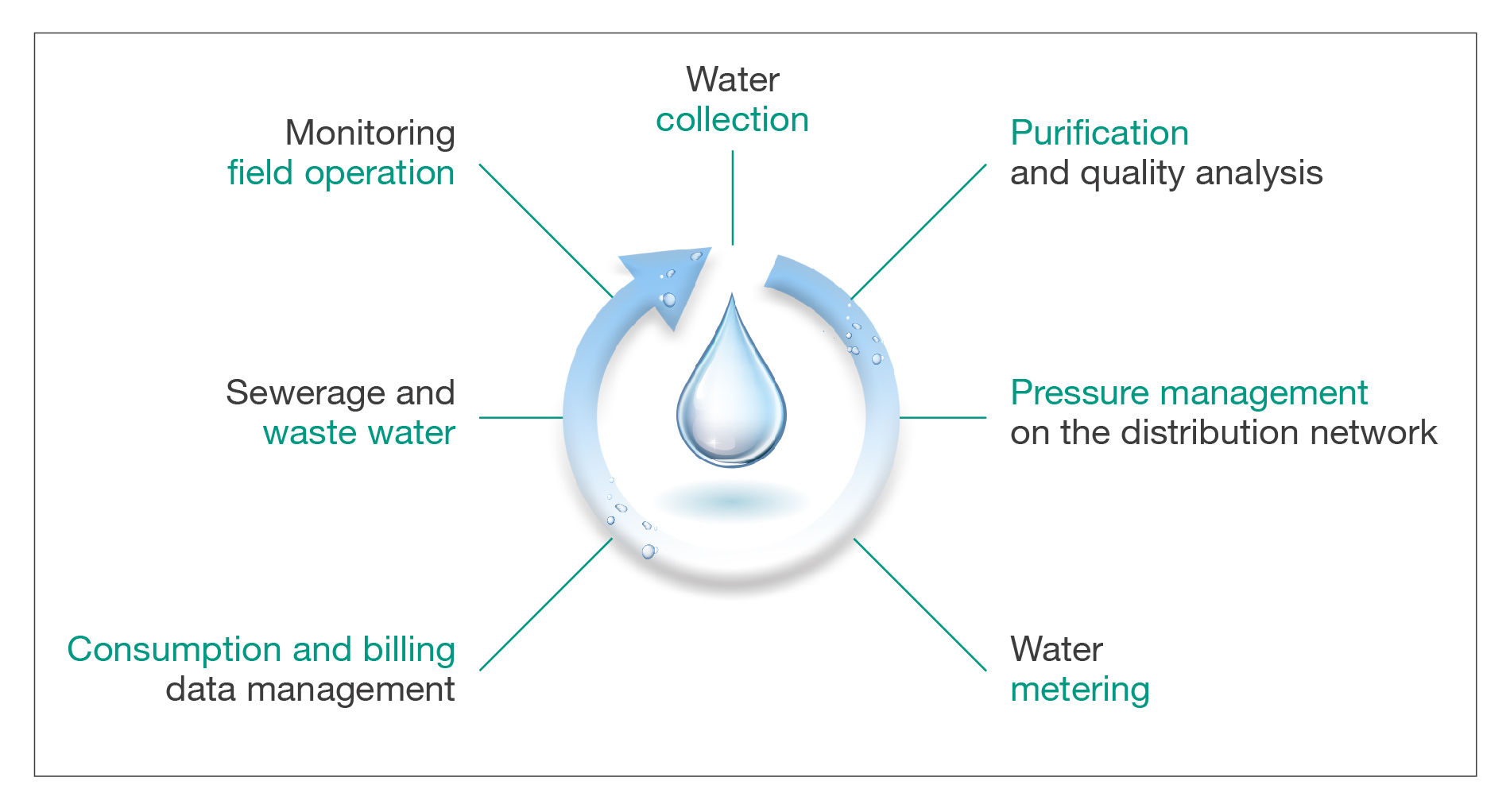 Ultrasonic smart water meters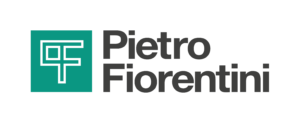 Water meters measure the volume of water used by final users that are supplied with water by a public water supply system. They are also used to determine flow through a specific portion of the cycle. Water metering is a component of public water resource management aimed at monitoring and eventually reducing water consumption.
Nowadays, mechanical meters are still installed on the majority of water networks. But in today's digital world, ultrasonic smart water meters represent a choice with numerous advantages:
higher precision
reduced risk of misreading
remote reading capability
higher lifetime
efficient detection of leaks, bursts, reverse flows etc.
Ultrasonic water meters produced by Pietro Fiorentini have more than thirteen years of battery life, are available with nominal diameter between DN 15 and DN 25 and with different communication technologies: 2/4/5G, NbIot, LoraWAN.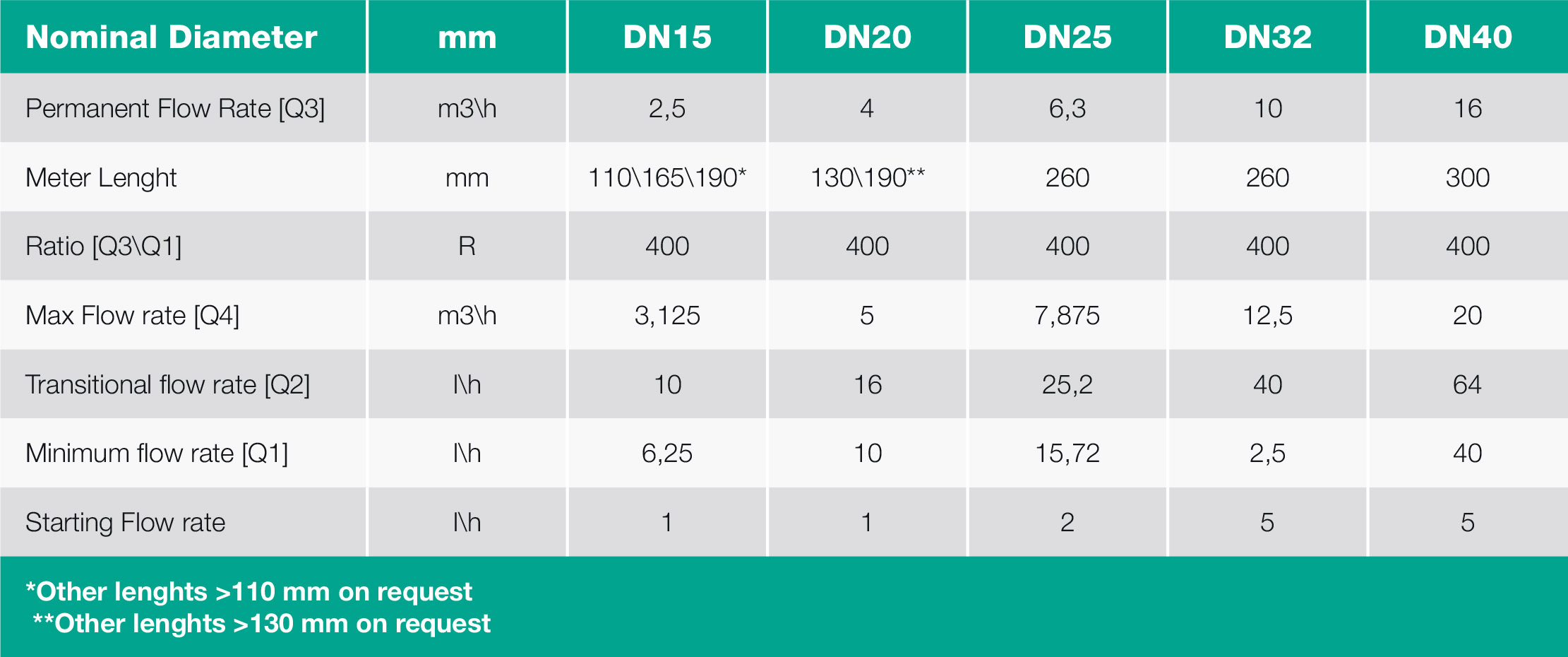 Technical data – brass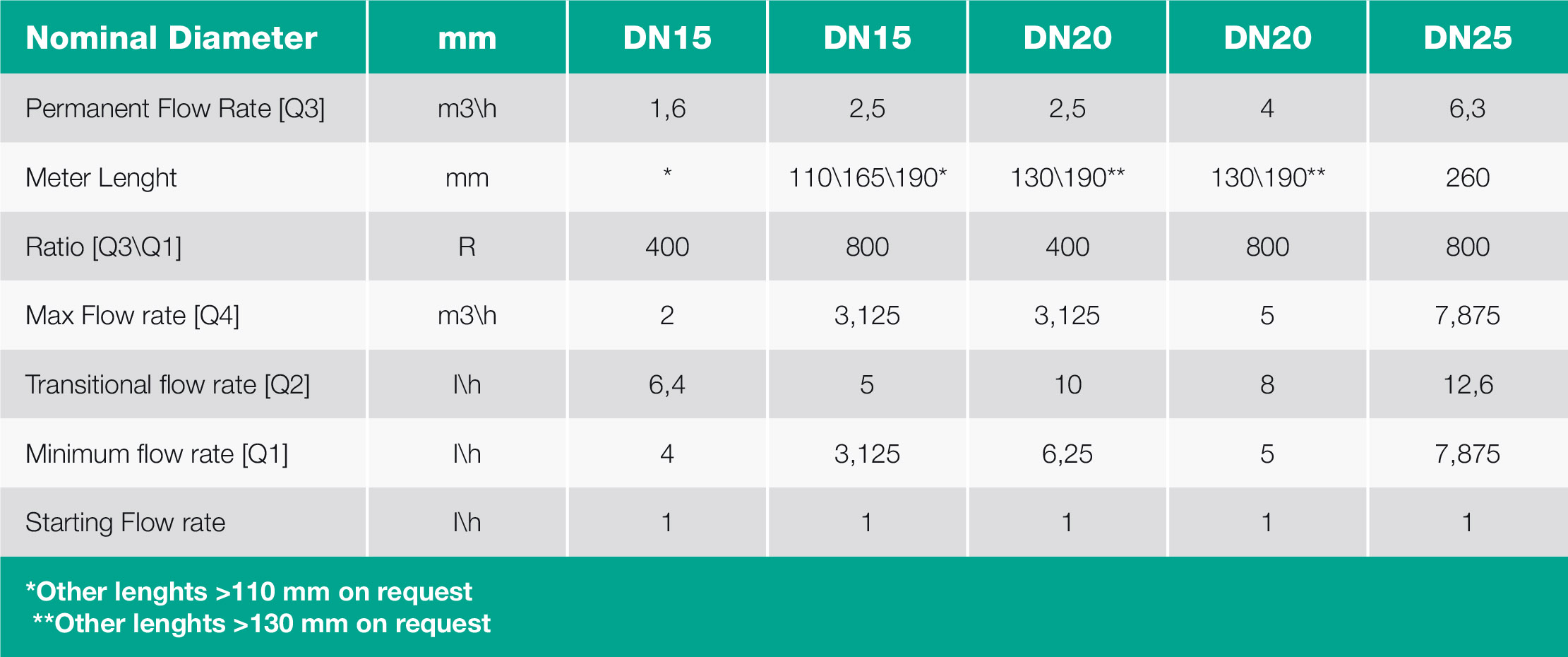 Technical data – plastic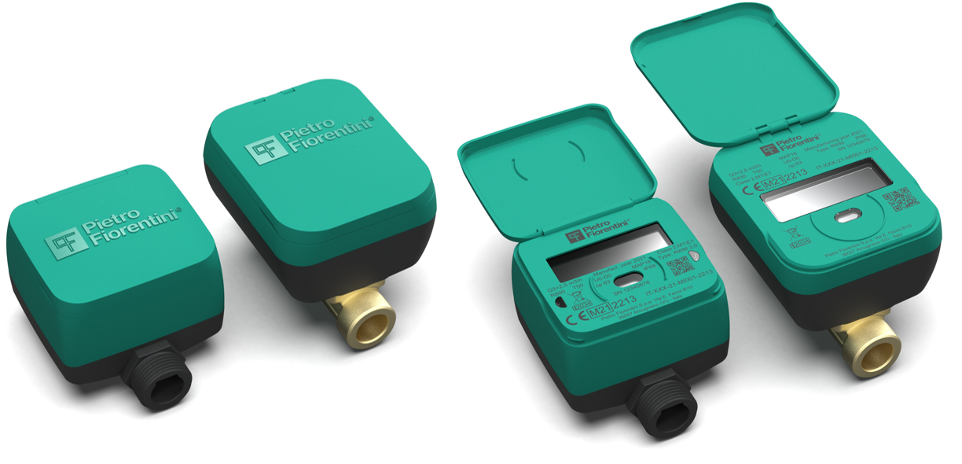 Water cycle control technologies
Fast offers expertise and intelligent technologies for complete control of water networks at every phase of the process: hardware for regulating network flows and pressures and software developed for supervision and remote control thanks to IoT technology and data analysis systems. Products and services are all integrated, thereby increasing performance and efficiency in the various service contexts: aqueduct, sewerage, purification, etc.
The solutions proposed by FAST combine remote controls and automation functions, creating an efficient management system that improves the service quality also reducing consumption and running costs.
For further information please visit fastonline.it
Data management solutions

Terranova is a leading software supplier for water, gas and electricity sectors. With many years of expertise within smart metering, workforce and smart grid management, the Company offers a wide range of software that can be tailored to meet even the most complex demands of the utility sector.
TAMM is a multiservice software system designed to automate the processes of remote metering and remote management of water (but also electricity and gas) meters in a smart metering scenario. The TAMM application is designed to support distribution companies in the processes involved in remote metering and remote management, in compliance with established functional, efficiency and security standards in different application scenarios (industrial, commercial and residential).
For further information please visit terranovasoftware.eu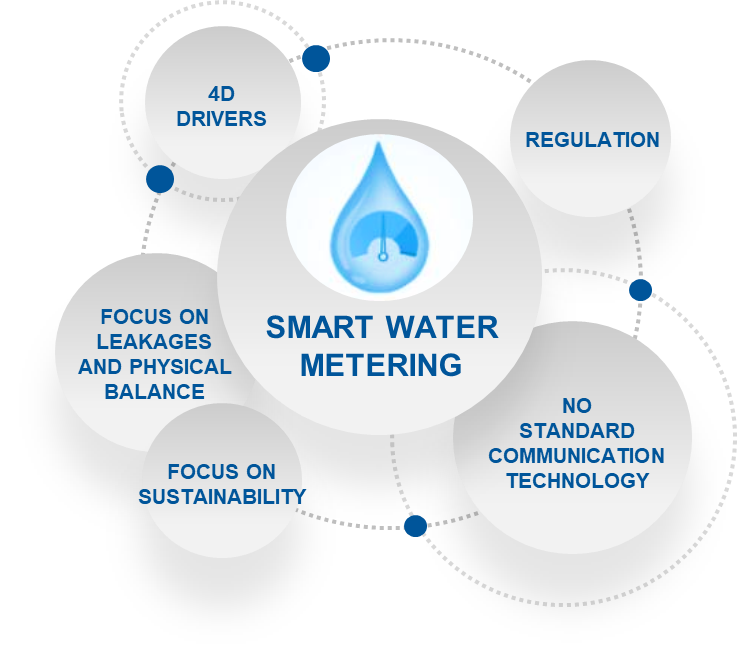 On-field workforce management

Arcoda is a company of the Terranova Group that develops technological solutions designed for managing workforces deployed on the ground, in order to continuously enhance the quality of services, while cutting back on time and costs. Arcoda products range from satellite tracking to the most modern applications of augmented reality: each software is engineered to best integrate corporate flows and assist businesses in their digitalization process.
The high level of innovation of all its solutions has made Arcoda an accredited partner of top-ranking international companies aiming to efficiently deploy their field workforce while looking constantly forward.
For further information please visit arcoda.it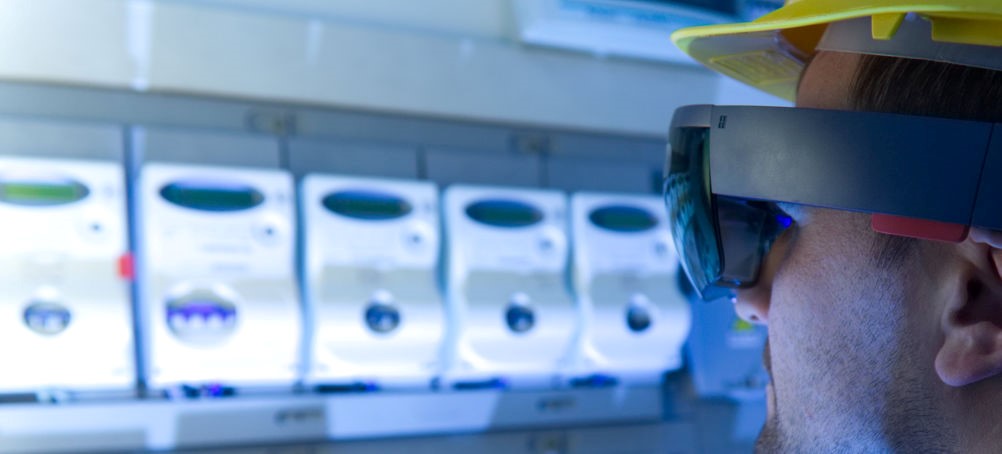 Currently there are no products available for this specific application