Accessing the spec sheet of a gas pressure regulator has never been so easy
The QR Reader app by Pietro Fiorentini allows immediate access to all the technical information, configuration data and spare parts details for your regulator, all through your Android smartphone.
Just download the app and follow the simple instructions below (before proceeding, check compatibility of your Android version)



2 Mb – Requires Andorid version 8.0 or higher
Install
Download the file to your Android smartphone and follow the instructions on your device to authorise the installation of third-party software.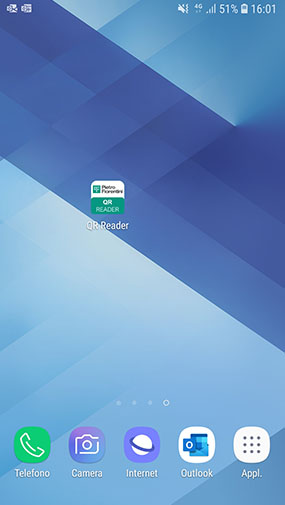 Open
Open the QR Reader app on your smartphone, the application will automatically open in "scan" mode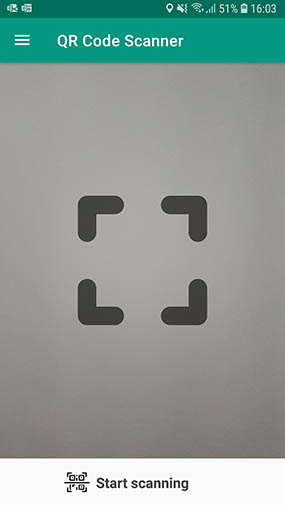 Find​
Find the label with the QR code on our regulators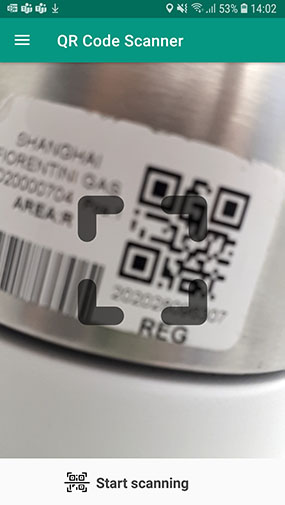 Scan​
Frame the label with your smartphone. Pay attention to the distance, the QR code must be contained in the box on the smartphone screen.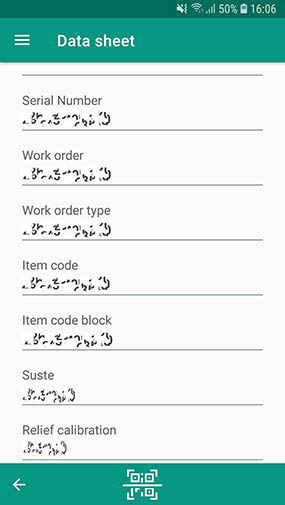 Read​ and download
Consult technical information by simply scrolling through the pages on the screen. You can also view and download related documents (data sheets, spare parts lists, etc.).
Click on the link here aside to download the app. Before starting the installation process, check that your Android version is compatible with the minimum required by the app, as indicated below. Android will ask you to allow the installation of the third-party APK from "Unknown origin" and will guide you to the security settings on your device. You will need to grant this permission to proceed installation. You will receive a confirmation email to complete the registration. Go to the Download folder on your device, or tap directly on the downloaded file in your mobile browser.